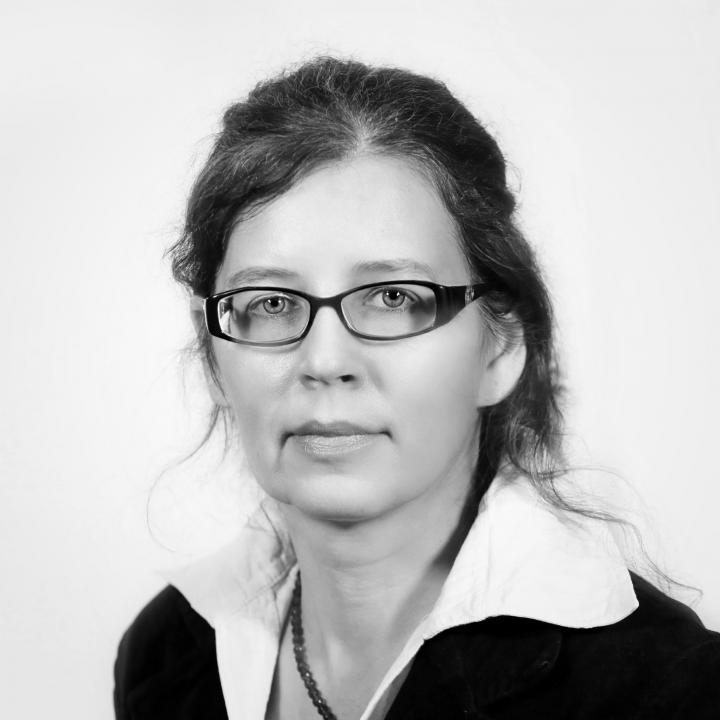 Mojca Šorli, PhD
Research Assistant, PhD, and Secretary at the Institute of Slovenian Literature and Literary Studies, Research Centre of the Slovenian Academy of Sciences and Arts
+386 1 470 63 00
mojca.sorli@zrc-sazu.si
Mojca Šorli, PhD in Linguistics, is a researcher, lexicographer and translator. Her main research interests are corpus analysis with lexicographic and lexical description, pragmatics, translation studies, discourse analysis, women's studies and contrastive analysis. In addition to the core topics of linguistics and language, she publishes on a variety of current social topics, including the representations of social genders in public discourse.
Mojca Šorli was born in Ljubljana in 1970. She graduated in English and Italian from the Faculty of Arts, University of Ljubljana, where she also received her master's degree in Modern English in 1999. In her doctoral thesis she focuses on corpus-derived forms of pragmatic meaning in the context of lexicography and translation studies (2015, Pragmatic Meaning in Bilingual Lexicography). Today she works as a part-time researcher, a translator and a lexicographer. In the years 1996-2008, she co-authored and edited two contemporary corpus bilingual dictionaries (the comprehensive Oxford-DZS English-Slovenian dictionary and the concise DZS Slovenian-English dictionary). In 2008–2012, she worked as a compiler of the Slovenian Lexical Database, part of a broader research project Communication in Slovene designed to develop language resources. She is editor of Dvojezična korpusna leksikografija. Slovenščina v kontrastu: novi izzivi, novi obeti, a scientific monograph on bilingual corpus lexicography (Trojina 2012).
She also works as a translator in the field of social sciences and humanities. In 2017, she translated and edited Lexicology: A Short Introduction by M. Halliday and C. Yallop (Krtina 2017).
Keywords
gender
discourse theory
translation
pragmatics
lexicography
corpus linguistics