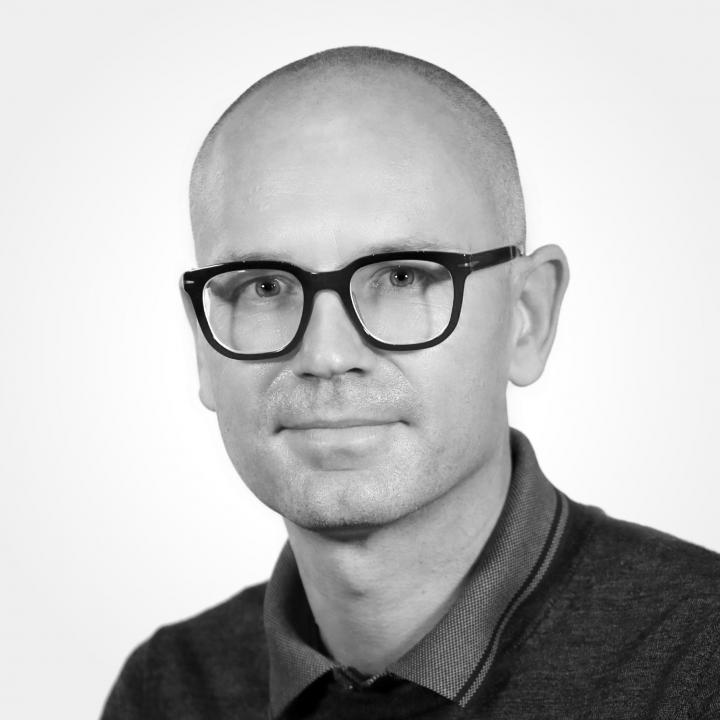 Luka Vidmar, PhD
Senior Research Associate at the Institute of Slovenian Literature and Literary Studies, Research Centre of the Slovenian Academy of Sciences and Arts; Assistant Professor at the Postgraduate School ZRC SAZU
+386 1 470 62 99
luka.vidmar@zrc-sazu.si
Luka Vidmar works on literature, art and culture in Slovenia in the periods of Baroque and the Enlightenment, especially on the Academia Operosorum, the Zois circle, cultural nationalism and forbidden books.
The Izidor Cankar Award (2019)
Prometheus of Science for Excellence in Science Communication (2019)
Advocate of Special Libraries (2017)
The Silver Sign of ZRC SAZU (2011)
The Zois scholarship (1995–2001)
Ed. (w. Marijan Dović): Habsburg Censorship and Literature in the Slovenian Lands (= Slavica TerGestina 26.1 [2021]).
(W. Aleš Gabrič, Jernej Kosi and Peter Štih:) Temelji slovenstva. Ljubljana: Cankarjeva založba, 2019.
(W. Sonja Svoljšak:) In vendar so jih brali: prepovedane knjige na Slovenskem v zgodnjem novem veku iz zbirke Narodne in univerzitetne knjižnice / And Yet They Read Them: Banned Books in Slovenia in the Early Modern Age from the National and University Library Collection. Ljubljana: NUK, 2018.
A Slavic Republic of Letters: The Correspondence between Jernej Kopitar and Baron Žiga Zois. Frankfurt: Peter Lang, 2016.
(W. Metoda Kemperl:) Barok na Slovenskem: sakralni prostori. Ljubljana: Cankarjeva založba, 2014.
Ljubljana kot novi Rim: Akademija operozov in baročna Italija. Ljubljana: SAZU, 2013.
Ed.: Trubar, Hren, Valvasor, Dolničar: O slovstvu na Kranjskem: Elektronska znanstvenokritična izdaja. Edn 1.0. Ljubljana: Založba ZRC, ZRC SAZU, 2013.
Zoisova literarna republika: vloga pisma v narodnih prerodih Slovencev in Slovanov. Ljubljana: Založba ZRC, ZRC SAZU, 2010.
Secularization of Book Censorship under Maria Theresa: Between Catholic Tradition and Moderate Enlightenment. Slavica TerGestina 26.1 (2021): 144–70.
Antoni Gaudí and Jože Plečnik: Two Architects on the Path from Cultural Canonization to Catholic Beatification. In: Great Immortality: Studies on European Cultural Sainthood. Ed. Jón Karl Helgason and Marijan Dović. Leiden: Brill, 2019. 313–30.
Ferrante Pallavicino in Carniola. In: Les régions slovènes entre XVIIIe et XIXe siècles. Ed. François Bouchard and Patrizia Farinelli. Paris: Le Manuscrit, 2019. 263–86.
Kopitar, Jernej. In: Encyclopedia of Romantic Nationalism in Europe. Ed. Joep Leerssen. Amsterdam: Huizinga Instituut, Universiteit van Amsterdam, 2017. N. pag.
Zois, Sigismund. In: Enzyklopädie der slowenischen Kulturgeschichte in Kärnten/Koroška: von den Anfängen bis 1942. Band 3. Ed. Katja Sturm-Schnabl and Bojan-Ilija Schnabl. Vienna: Böhlau, 2016. 1542–43.
Education
• BAs in art history and comparative literature, University of Ljubljana, Faculty of Arts (2002)
• MA in art of the early modern period, University of Ljubljana, Faculty of Arts (2005)
• PhD in literary studies, University of Nova Gorica (2009)
Academic and research titles
• Assistant Professor in literary studies, University of Nova Gorica (2007−2010)
• Research Assistant, ZRC SAZU (2004−2012)
• Research Associate, ZRC SAZU (2012−2021)
• Senior Research Associate, ZRC SAZU (2021−)
Management positions
• Coordinator of the ZRC SAZU Historical Seminar (Historični seminar, 2010−)
• Head of the Central Specialist IT Center for Humanities (OSICH, 2012−2017)
Teaching
• University of Nova Gorica, Faculty of Humanities (2006/2007)
• University of Klagenfurt, Department of Slavic Studies (2012/2013)
Research abroad
• University of Klagenfurt, Department of Slavic Studies (2019)
• The Ohio State University, Center for Slavic and East European Studies (2014)
Expert committees
• Member of the Trubar Award committee (2020−)
• Member of the Ministry of Culture expert committee for movable cultural heritage (2020−)
• Chair of the Slovenian section of the Slovenian Research Initiative, in partnership with The Ohio State University, Center for Slavic and East European Studies (2014−2018)
Scholarly association
• Founding member, member of the executive board (2008−) and secretary (2013−2019) of the Slovenian Society for Eighteenth Century Studies
Editorial work
• Member of the editorial board of the book series Zbrana dela slovenskih pesnikov in pisateljev, ZRC SAZU (2011−)
• Member of the editorial board of Novi Slovenski biografski leksikon, ZRC SAZU (2011−2017, 2021−)
• Member of the editorial board of the magazine SLO – časi, kraji, ljudje, Družina press (2014−)
Research areas
Modern history (up to circa 1800) H230
Art history H310
General and comparative literature, literary criticism, literary theory H390
Keywords
art
censorship
books
libraries
literature
cultural nationalism
Enlightenment
Baroque
eighteenth century
seventeenth century