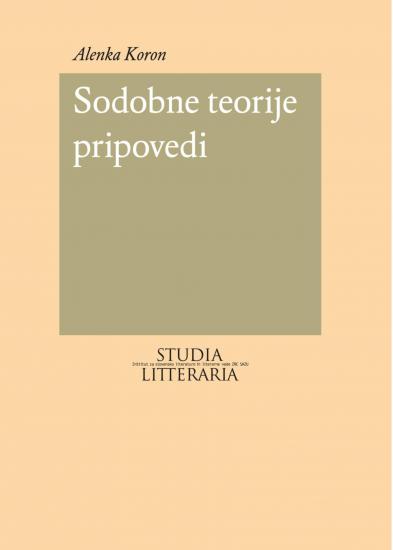 Sodobne teorije pripovedi.
Author: Alenka Koron
Publishing House: Založba ZRC
Year: 2014

Koron's monograph explores a vast field of theory – occassionally called post-classical narratology – from the historical-developmental and the systematic or theoretical-methodological perspectives. The first part of the book treats the theoretical preliminaries, basic concepts, terminological questions, delimitations of the research subject, and the definitions of narrative. The second part outlines the history of narrative theories, divided into several phases, and the formation of its concepts. The third part discusses Slovenian contributions to the field and compares them to the international state of research. The fourth part examines the applicability of contemporary narratological approaches to concrete texts. It treats the concept of omniscient narration, aspects of narratology of drama and the phenomenon of narrativity in the plays of Dušan Jovanović (1939–), the development of gendered narratology, the introduction of narratological concepts in autobiographies and concludes the discussion with entering the interdisciplinary field of historiographical narratology.
---
Author

Publishing House

Založba ZRC

ISBN

978-961-254-683-0

Year

2014

Compilation

Language(s)

Specifications

paperback 15 × 21 cm 286 pages

E-publications

2020-02-08

Permalink