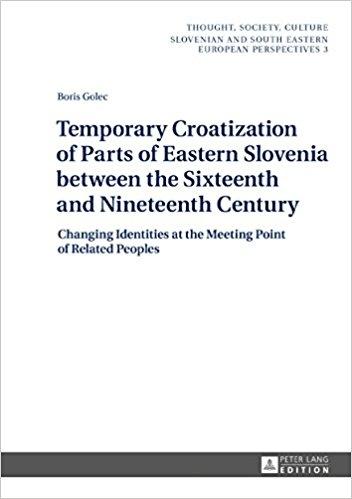 Thought, Society, Culture / Slovenian and South Eastern European Perspectives
Period: since 2014

This series features top-quality works that explore culture as an all-encompassing concept referring to an individual's and society's lifestyle, and the achievements of their mental and creative efforts, while focusing on the Slovenian environment. The works have international relevance and are innovative, and they are vital for disseminating knowledge of the subject matter they cover. The titles and topics of the individual volumes reflect the research and creative achievements of researchers at ZRC SAZU, which is based on a multidisciplinary approach and interconnections between numerous areas. The goal of the series is to publish in-depth studies in the humanities and social sciences not only by ZRC SAZU authors, but also by other authors from both Slovenia and elsewhere.
The series Thought, Society, Culture: Slovenian and South Eastern European Perspectives is unique in Slovenian humanities publishing. The main point of this cooperation is to connect a Slovenian research institution with a publisher that has an international profile and reach, and that can keep the international specialist and research community regularly abreast of the finest achievements in the Slovenian humanities.
Selection and procedure
The call for proposals is posted on the ZRC SAZU website and e-mailed to all employees in early January every year. The deadline for submitting the proposals is May 1st. As a rule, the editorial board selects one of the proposals by July 1st. ZRC SAZU covers the translation and printing costs, and the editorial board sees to the direct implementation (in cooperation with the author, the translator, and Peter Lang's editor-in-chief).
If several high-quality proposals have been submitted and the authors can provide the relevant funds themselves, the editorial board can include more than one title in the series' yearly program. Manuscripts that were already submitted as part of a previous call for proposals can be resubmitted at the editorial board's invitation only.
Contact
post: P. P. 306, 1001 Ljubljana, SI-SLOVENIA, EUROPE
e-mail: mimi.urbanc@zrc-sazu.si
---
Editorial Board

Publishing House:

Peter Lang

Publisher

Period

since 2014

ISSN

2195-2191

Language(s)

Specifications

hardback 15 × 21,5 cm

Permalink
titles
---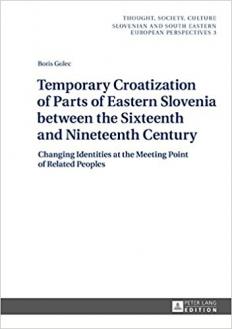 ---
Publication
A Slavic Republic of Letters
The Correspondence between Jernej Kopitar and Baron Žiga Zois
Thought
Year: 2016
Author: Luka Vidmar


---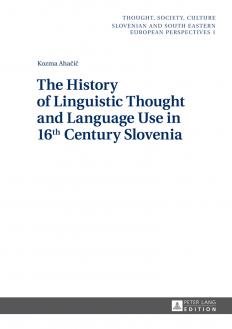 ---
---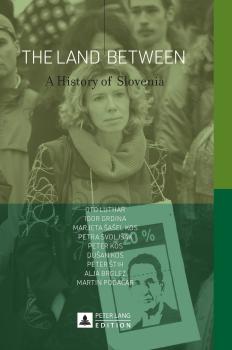 ---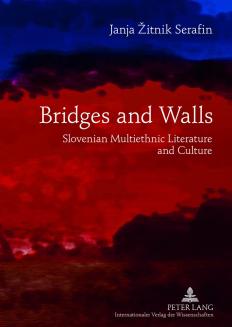 Publication
Bridges and Walls
Slovenian Multiethnic Literature and Culture
Year: 2012
Author: Janja Žitnik Serafin


---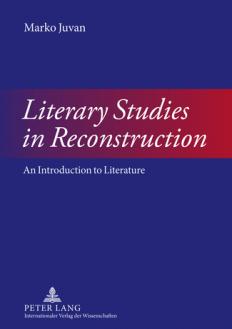 ---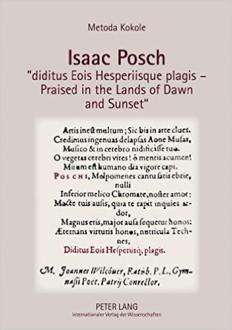 Publication
Isaac Posch
«diditus Eois Hesperiisque plagis – Praised in the lands of Dawn and Sunset»
Year: 2009
Author: Metoda Kokole


---
Keywords
16/19th century
16th century
18th century
astronomers
astronomy
Austrian music
baroque music
border areas
collective volume
composers
Copernicus, Mikołaj
correspondence
cosmology
Croatian language
Croatisation
cultural history
cultural memory
culture
digital humanities
Earth's motion
Enlightenment
epistolography
Europe
fiction
fine arts
genres
historical surveys
history
history of Slovenes
hypertext
letters
literarines
literary discourse
literary history
literary methodology
literary theory
literature and space
methodology
monographs
multiculturalism
national revival
organists
philosophy
philosophy of nature
Platonism
Posch, Isaac
Slavs
Slovene language
Slovenes
Slovenia
Slovenian emigrant literature
Slovenian emigrants
society
solar system
standard language
style
text
textology
textual linguistics
Zois, Žiga